Discover the Best Art Classes, Painting Classes, and Art Workshops in Dubai
By: Wild Paint
Published on 25 Jul 2023, 03:01 pm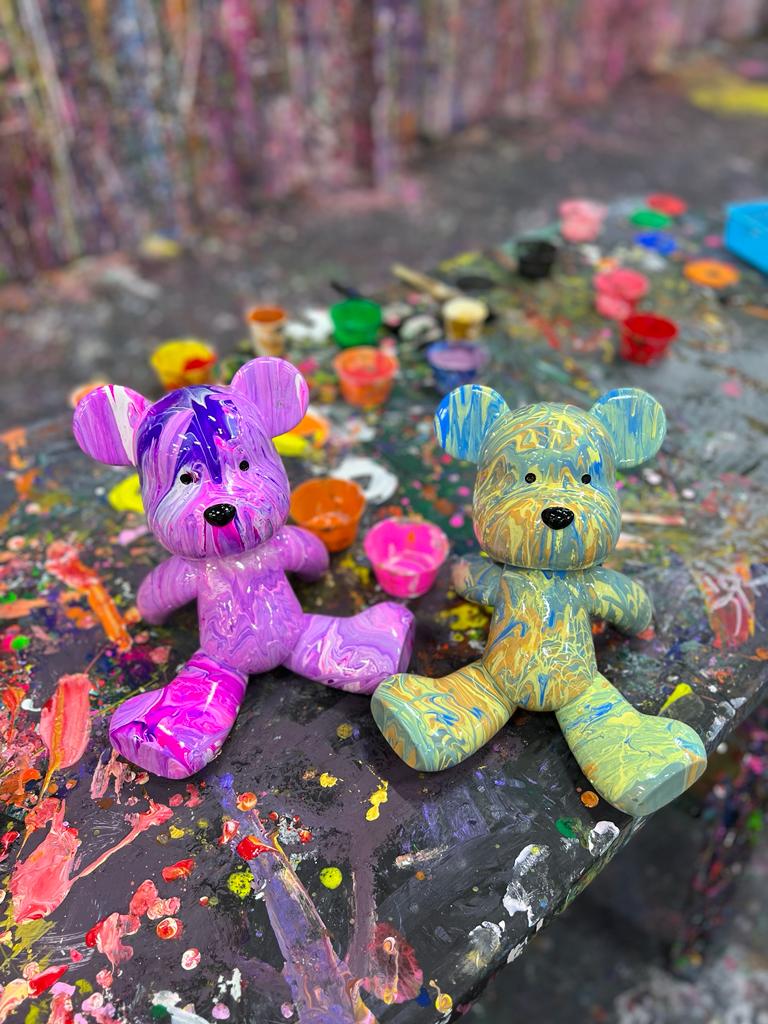 Discover the Best Art Classes, Painting Classes, and Art Workshops in Dubai
Dubai, known for its vibrant culture and thriving art scene, offers a wide range of opportunities for individuals looking to explore their creative side. Whether you're a beginner or an experienced artist, there are plenty of art classes, painting classes, and workshops available to enhance your skills and unleash your creativity. In this article, we will delve into the top choices for art enthusiasts in Dubai, highlighting the best studios and workshops that the city has to offer.
Wild Paint House: A Haven for Artistic Expression
When it comes to art studios in Dubai, one name stands out from the rest - Wild Paint House. Located in a prime central location near Alserkal Avenue in Al Quoz, this studio is a haven for newbies and artists of all levels. With its large colourful studio and experienced art jamming hosts, Wild Paint House offers a diverse range of art experiences and workshops to cater to different interests and skill levels.
The studio, or استديو as it is known in Arabic, is renowned for its welcoming and inclusive environment. Whether you're a complete beginner or a seasoned artist, you'll find an art jamming experience or workshop that suits your needs. The hosts at Wild Paint House are entirely dedicated to help each guest to explore his or her innate creativity while having fun.
The Best Art Classes in Dubai
Apart from Wild Paint House, Dubai boasts a plethora of art classes that cater to various artistic disciplines. Here are some of the top choices for art classes in the city:
Art Jameel: Art Jameel is a prominent arts organization in Dubai offering a range of art classes and workshops. From drawing and painting to sculpture and ceramics, Art Jameel provides a well-rounded learning experience for art enthusiasts.
DUCTAC (Dubai Community Theatre and Arts Centre): DUCTAC is a hub for creative activities, including art classes for both children and adults. With experienced instructors and well-equipped facilities, DUCTAC provides a nurturing environment for artistic growth.
Tashkeel: Tashkeel is an art center that offers a variety of art classes and workshops focusing on contemporary art practices. They provide opportunities for artists to experiment with different mediums and techniques while encouraging artistic exploration and innovation.
The Best Painting Classes in Dubai
If you have a specific interest in painting, Dubai has some excellent options for painting classes. Here are a few notable choices:
The Palette: The Palette is a renowned painting studio that offers a range of painting classes for all skill levels. From oil and acrylic painting to watercolors and mixed media, The Palette provides a comprehensive learning experience for painters.
Creative Nest Art Studio: Creative Nest Art Studio is another popular choice for painting classes in Dubai. With its friendly and relaxed atmosphere, the studio offers classes in various painting styles and techniques, allowing artists to express their creativity freely.
Inspire Art Gallery and Studio: Inspire Art Gallery and Studio provides a unique blend of art classes and gallery space. Along with offering painting classes, they also host regular exhibitions, providing a platform for emerging artists to showcase their work.
The Best Workshops in Dubai
Dubai is a hub for creative workshops, offering opportunities to learn new artistic techniques and explore different art forms. Here are a few workshops worth considering:
The Jamjar: The Jamjar is a creative space that hosts a variety of workshops, including painting, pottery, and printmaking. Their hands-on approach and supportive environment make it an ideal place for individuals looking to expand their artistic horizons.
Dubai Design District (d3): Dubai Design District is a vibrant hub for design and creativity, hosting numerous workshops throughout the year. From fashion and photography to graphic design and digital art, d3 offers a diverse range of workshops to inspire and educate.
Dubai International Art Centre: The Dubai International Art Centre organizes regular workshops conducted by renowned artists from around the world. These workshops cover a wide range of artistic disciplines, providing participants with valuable insights and practical knowledge.
Conclusion
Dubai is a city that embraces creativity and offers an array of opportunities for individuals passionate about art. From art classes and painting classes to workshops and studios, there is something for everyone in this vibrant city. Wild Paint House undoubtedly stands out as one of the best art studios in Dubai, providing a nurturing environment for guests to explore their potential. So, whether you're a beginner or an experienced artist, Dubai is a destination that promises to ignite your artistic journey and nurture your creative spirit.
BACK TO blog